Big Enough to Cope. Small Enough to Care.
Heavy Haulage Specialists - Call: 07825 650500

OVER
60 YEARS

OF HAULAGE EXPERIENCE
The Doherty family have been operating in Luton within the haulage industry for over 60 years. Doherty Heavy Haulage is a division of B&R Doherty (Haulage) Ltd who have been trading for over 25 years. Our core business is the provision of heavy haulage and grab lorry hire services.
Our 60 years of haulage experience, leave Doherty Heavy Haulage uniquely placed as a long established, and still family owned and run, business based in Bedfordshire. Dohertys count themselves amongst the most experienced heavy haulage companies in the UK for the transportation of abnormal loads, heavy haulage plant, cargo and machinery.
This wealth of experience allows us to work within many industrial sectors, including:
Our regular customers include the following companies:
Our low loaders operate across the UK and nationwide. Give us a call today on 07825 650500 to discuss your requirements in your area
Recent notable projects have taken us into:

WHY
DOHERTY

HEAVY HAULAGE
Our reputation is second to none. We pride ourselves in providing a first class, reliable and efficient service. We will always strive to complete our work in the safest and most cost-effective manner.
Specific benefits of working with Doherty Heavy Haulage include:
Fully prepared cost-effective pre-planning
A full analysis of chosen route
Liaison with all relevant authorities to ensure safe and legal movement of your load
Provision of escort vehicles
Provision of all permits and surveys in-house
Open 24 hours 7 days a week
We are the first choice haulier for our customers. They know that we can be relied upon to deliver on time every time.
Our aim is to be recognised as the best heavy haulage provider in the UK. We operate on the principles of:
A can do attitude – we demonstrate a willingness to work with our customers, have the energy to take on all challenges, and as an independent company, have the freedom to operate with our customers needs as our primary focus
We have a passion for our work – we demonstrate an enthusiasm and clear objective in delivering an excellent service to each and every customer
A tailor-made service – we recognise that no two moves are the same and ensure that we work closely with our customers to specifically understand their requirements
To be the best – we treat each and every move and every customer as our top priority by continually meeting their haulage demands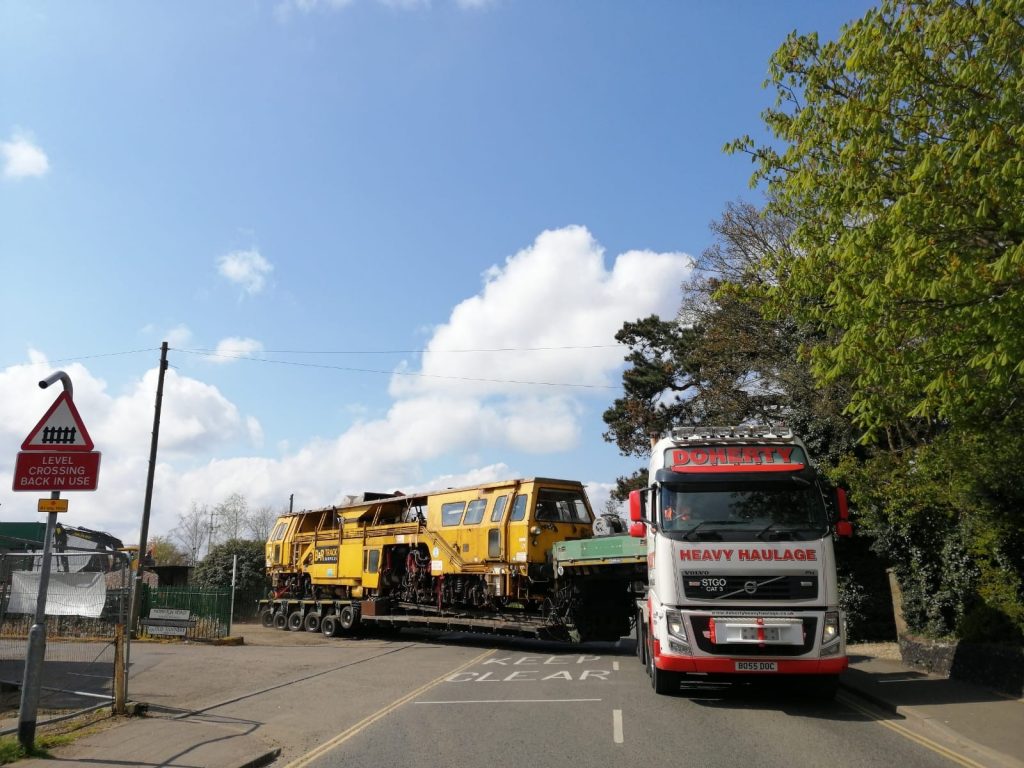 We have a clear and specific core values:
Safety – we always operate safely and without compromise to keep our staff, our customers and their valuable plant items safe
Our Vehicles – we provide modern and reliable units and a range of trailer options to ensure the safe and on time delivery of your plant
Operators – all our drivers are very experienced in their trade and enthusiastic to work within the haulage industry
Back Office Staff – we understand the importance of clear and accurate administration services and offer specific admin contacts who will know you and your business
Service – we will always provide a friendly, knowledgeable and trustworthy service and offer a guarantee that, in the unlikely event that things do not go to plan, we will respond swiftly and effectively
The satisfaction of our customers is key
Our Environmental Commitment
Doherty Heavy Haulage is committed to reducing energy consumption and fuel emissions. We understand the importance of compliance with all emission regulations. We actively seek to:
Choose fuel usage efficient routes
Monitor the environmental impact of our vehicles
Work with our maintenance contractors to ensure clean operation of our vehicles

HEAVY HAULAGE SPECIALISTS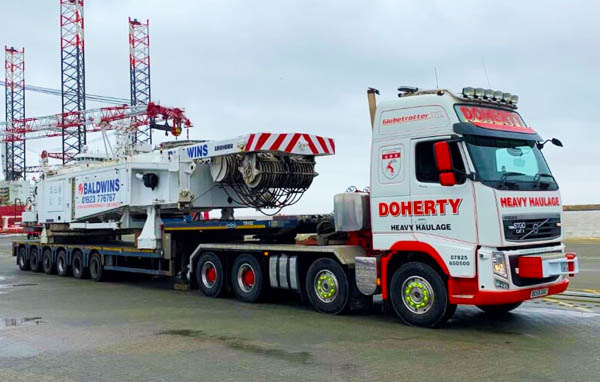 Our highly experienced team have the knowledge and skills to make the movement of your plant and cargo hassle free from start to finish.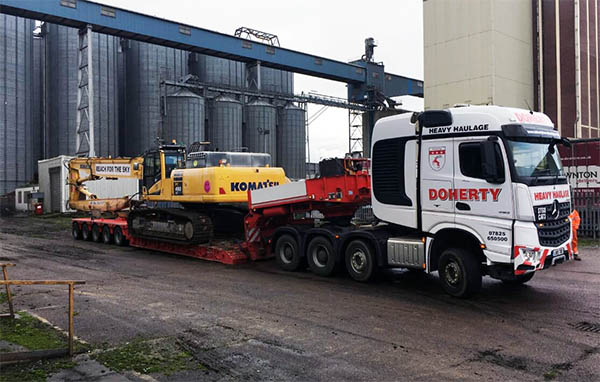 Our low loaders and specifically chosen trailers leave us expertly placed to move heavy, over-sized and abnormal loads for the construction, mining and rail industries.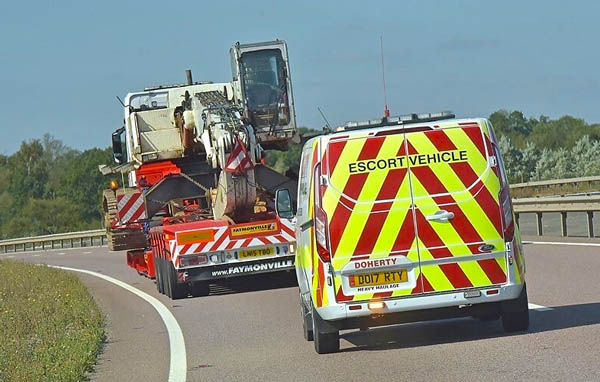 Doherty Heavy Haulage have the specialist equipment to get the job done right. 
See a full list of our equipment.